Hello everyone !
Today my blog have second birthday!
Today I have 53 fantastic subscribers!
201 posts with my cards and boxes.
51,483
page views !
1921 comments!
This time we have few prizes!
Here you can see all the products I prepare for you:


Tym razem mam dla Was parę nagród!
Oto produkty, które przygotowałam dla zwycięzcy:
First prize / Pierwsza nagroda
Tattered Lace Baby Blue Die Cutting machine
Additional prize / Dodatkowe nagrody
You can support by following me on: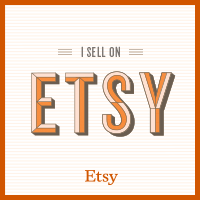 To be in please:
1.
if you're not following yet, please subscribe to this blog
2. Please write separate post with information about this candy,
Givaway banner
and link back to this post
3. Add your name and link to your blog in comment section below
4. NO candy or challenge blogs please.
this time I will pay the full postage only in UK (cutting machine)
so please keep it in mind
If you want to check postage cost:
[ the machine weight : 1,1kg will be posted from Edinburgh EH1 3LR ]
Candy start at 8:00AM 20.04.2017 will finish at 11:59PM 16.07.2017
Winer will be picket by rangom.org
Witam wszystkich serdecznie!
Czas
zaczynać kolejną rozdawajkę.
Aby wziąć udział proszę:
1. Zostań obserwatorem tego bloga, jeśli jeszcze nie jesteś.
2. Wyjatkowo prosze was o napisanie osobnego posta z linkiem zwrotnym do tego postu
i ponizszym banerkiem
3.
W komentarzu pod tym postem podaj swoje imię i adres swojego
bloga, jeśli
interesuje Cię tylko jedna z nagród, wpisz to proszę w komentarzu (brak komentarza o konkretnej nagrodzie będzie
oznaczał, że
bierzesz udział w losowaniu wszystkich nagród)
;(
opcjonalnie
), jeśli
czekasz w moim candy na konkretny produkt? - chętnie przeczytam co to
(opcjonalnie) co zaciekawiło Cię na moim blogu? Co byś chciała zobaczyć?
4. Zg

ł

oszenia blogów candy i wyzwaniowych będą usuwane.
Candy jest otwarte dla każdego, kto posiada bloga.
Niezależnie od geolokalizacji, każdy może wziąć udział w candy
jednak jeśli chodzi o maszynkę wycinająca
tym razem pokrywam pełne koszty wysyłki tylko na terenie UK
wiec proszę miejcie to na uwadze.
Podaje dane do ewentualnego sprawdzenia opcji wysyłki
[waga maszynki 1,1 kg; miejsce wysyłki Edynburgu / UK kod pocztowy EH1 3LR
].
Candy trwa od 8:00 20.05.2017 do 23:59 16.07.2017
( strefa czasowa Londyn )
Zwycięzcy
zostaną
wyłonieni
na drodze losowania.
I wish you luck! /
Powodzenia!
I think some of you waiting for my April / May Candy results



You can support me by following me on: